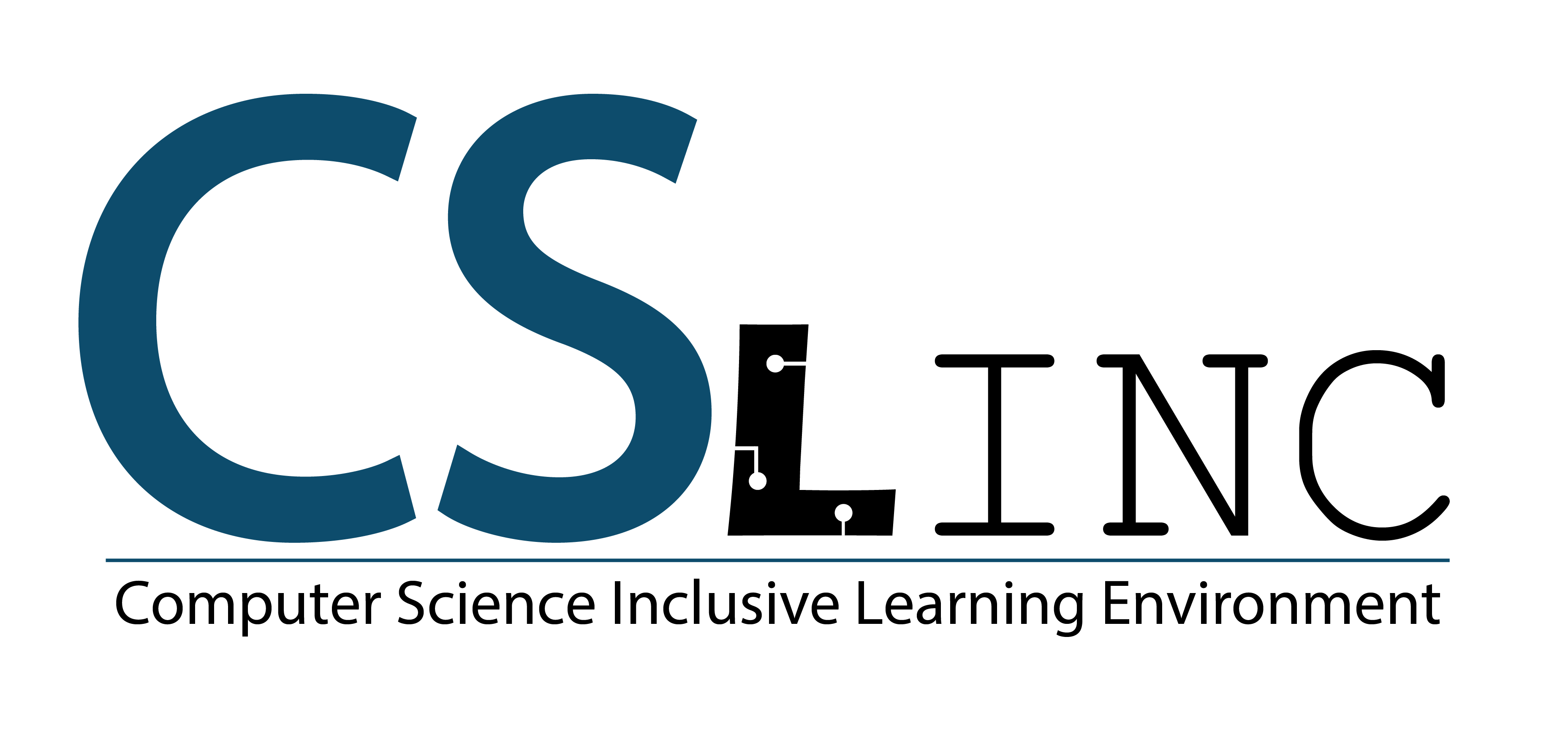 Welcome to our Computer Science Inclusive Learning Environment (CSLINC)
CSLINC provides formal Computer Science (CS) curricula through equitable online modules, that provides long term exposure to CS. Teachers can deliver modules synchronously, asynchronously, virtually, blended or face-to-face. CSLINC aims to promote and increase the capacity and sustainability for access into the Leaving Certificate Computer Science subject at second-level, where currently there is a void for Transition Year (TY) CS curricula as well as a need for curricula and supports for Junior Cycle. In addition, CSLinc aims to support Youth Reach (YR) students and their teachers and all students who do not have access to formal CS education.

CSLINC is an online student learning environment for Computer Science consisting of several modules built upon international best practices with varying collaborators which are tailored to Irish second-level students. This will also include automated assessment where students, on successful completion, will receive certification.
Each module consists of lesson plans, powerpoint presentations, videos, class/home work and solutions for teachers, providing a full suite of tools to deliver successful TY Computer Science courses, all available from an online Environment, where CSinc will set up the class and enrol all of your students. The modules consist of:
Available Modules from September 2023
Astro Pi with ESERO
BBC micro:bit (CSinc)
Computational Thinking (Maynooth University - PACT)
Computer Systems (Dell)
Design and Make a Micro:Bit Satellite (ESERO, CSinc, and the Blackrock Observatory)
HTML and CSS (CSinc)
Machine Learning and AI (CSinc, UCD, ML Labs and Huawei)
Makecode Arcade (Microsoft Ireland Dreamsapce)
Python (CSinc)
STEM with a Micro:Bit Satellite (ESERO and the Blackrock Observatory)
BJC (The beauty and Joy of Computing) (BJC Berkeley, CSinc, University of Limerick and LERO )
Cybersecurity (Fidelity Investments)

The assessment is automated, where the students take a pre-created quiz, that is graded automatically. If students are successful a certificate of completion will be issued by TU Dublin, for each mini-course passed.

If you have any questions please do not hesitate to contact us.
Not registered? No problem:
Click here to register now!!